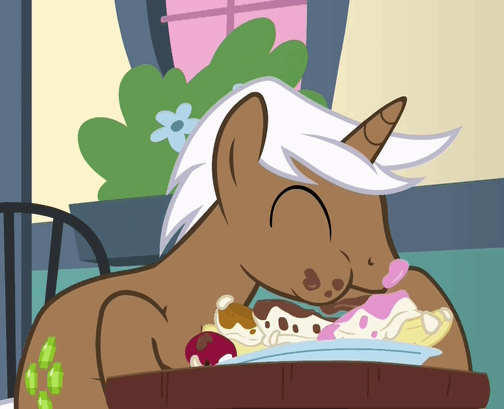 Alright everyone, who here likes frozen yogurt?
Who likes Ponies?
Who thinks the two combined would be delicious?
Uh, not exactly what I meant, but close!
If you missed the post about
pony yogurt the other day
, this is a review of that.
Check below for all the sordid details.
Being located in the wilds of Canada, I sometimes get to try things USA folks don't. This time it was pony themed frozen yogurt!
This is a deal made between the chain
Yogurtys
and
Entertainment One
to help hype us all up for the pony movie. Luckily there happens to be a store right near me so along with a friend we trekked out to see how they measured up.
Let's meet our delicious flavours.
Don't they look tasty?
You can get them individually or swirled together like in the promo material.
First up is the flavours solo.



Note the table decorations.
Pink Cloud has frosted animal crackers topping it and tastes like cotton candy.
Pinkie Pie Approved.
Blue Magic tastes like white chocolate.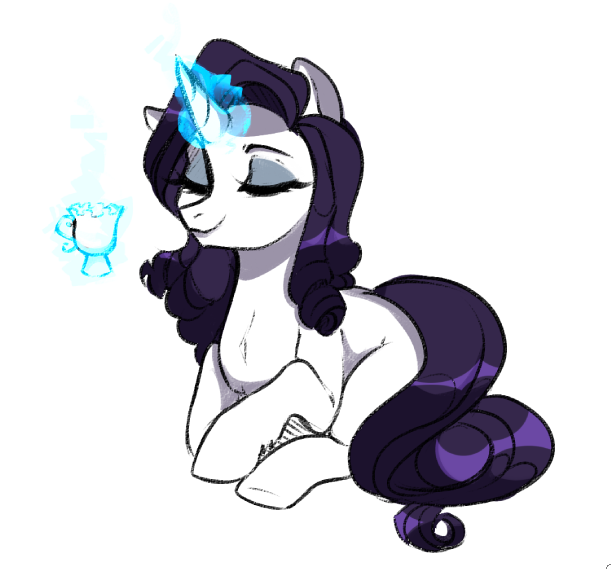 Only the classiest for fashion horse.
So we added chocolate sprinkles to it.
And finally, here's the two mixed.



Note the plethora of rainbow sprinkles to make it Dash approved.
I am amused by how different the colours are from the promo
Unidentified friend approves of strange flavours and pink spoons.
In all honesty, these were pretty tasty. The frozen yogurt was a bit watery, but the flavours were nice and while the Pink Cloud definitely overwhelmed the flavour in Blue Magic, together and seperate resulted in some good tastes.
If you're in Canada and near a Yogurtys, iId say give this a try.
On the off chance you think all frozen yogurt flavours are as good, I present this with the comment that the staff member told me it was a fad.



I can verify it tastes as gross as it sounds