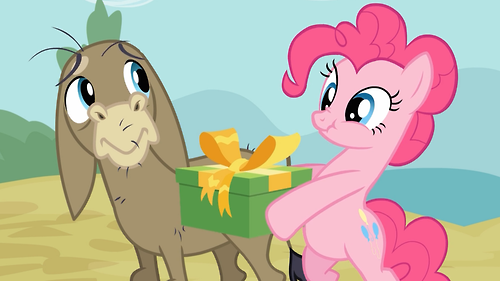 We all know Cranky Doodle Donkey right? How about M. Bison?
Know what they have in common?
Their voices! That's right, the incredible M.Bison has the same voice actor as our own Cranky Doodle Donkey, a Mr Richard Newman. He also voices Rhynox and many others.
Unfortunately, all these voices aren't helping pay the bills anymore and he needs our help. Want to get Rhynox or Cranky to say hello? What about Captain Ginyu from Dragonball? You can!
Check below the break for more info.
Give me your money fools!
Richard Newman has probably voiced at least one of your favourite characters over the years of his career. The trouble is that while doing voices and meeting fans can be a lot of fun, it doesn't pay as much as you might think, and he's now in danger of losing his home.
He's not getting paid as much for the use of his voices anymore and is in the awkward voice actor stage of being too old for young roles and too young for old roles. (It sounds like second puberty)
His daughter Sophia has started an IndieGoGo Campaign to help him out and it has some amazing rewards.
For fifteen you can get a lovely glossy signed headshot that I'll bet would look great on your wall.
For only twenty five you can either get a signed LP of his band "Sweet Dick" OR a personalized voicemail. Ever wanted Iron Klaw from G.I. Joe collecting your messages? How about Tōtōsai from Inuyasha?
For thirty he'll send you a personalized video saying what you want in the voice you want. We could get Golem from Monster Rancher talking about how much he loves hugs, or what about Daecon from ReBoot saying he thinks that Daemon makes really stinky farts?
The skies the limit here as they're jokingly aiming for a million, but really they're just hoping for any help they can get. I bet we can get it pretty close though.
Find all the details right
here.